How to Protect Against Cryptolocker
Since the fall of 2013, a ransomware named Cryptolocker has ravaged the word of personal computing. Criminal elements with evil intent have developed this malware for the purposes of extorting money from individuals and businesses alike.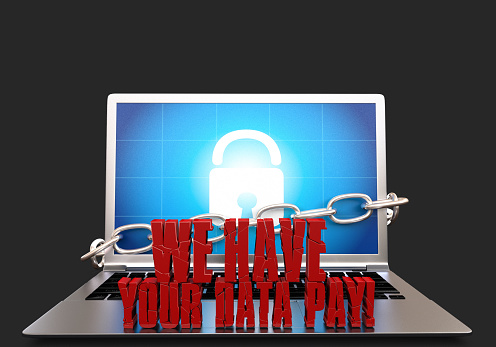 In the beginning, the Cryptolocker ransomware virus looks very innocent. It has, up to this point, been delivered as an email attachment. The email can even be a spoof that looks like it is coming from someone you know and trust. Generally, the attachment looks like a .zip file or a .pdf with an innocuous name like "CookieRecipe.pdf". Because it looks harmless enough, people click on this attachment, and the ransomware downloads itself and silently goes to work in the background encrypting all useful files (like documents, videos, and pictures) with military-grade encryption.
This is where things get really bad. Suddenly as you work, your files seem to be not opening right, and a big box shows up on your screen demanding money within a set period of time or all of your files will be permanently deleted.
At this point, you are in big trouble. If you have no backup, there is no other way to retrieve your files from the criminals now other than to pay them. Hopefully, you are reading this as a preventative measure, and you aren't faced with this maddening situation at this very moment. So, for those of you that aren't face-to-face with a ransomware screen that says, "Give me your money, NOW or ELSE!", here are some ways that you can protect your money and your data from thieves who wish to extort you.
Don't Click on Suspicious Email Attachments
Have an Up-To-Date Antivirus Program on Your Computer
Backup Your Files
In truth, the first few bullet points won't help you much if you are subject to a Cryptolocker ransomware attack. This is because criminals will change their delivery method away from email at some point, and the only thing antivirus can do is warn you that there may be something "suspicious". If you override the warning hoping to get a delicious "CookieRecipe.pdf" there is nothing your antivirus can do to protect you from there.
The only real protection against Cryptolocker or any other form of ransomware is multiple, consistent backups. When it comes to backup there are two kinds:
Local backup that you do yourself on a USB, external hard drive, or server
Cloud-based backup done automatically for you and saved in a secure data center
In each case here is what needs to be done to protect your files:
Local Backup – Backing up by over-writing your files each day is not sufficient. Ransomware will allow encrypted files to backup to your backup device over as many days as it sits quietly on your computer encrypting behind the scenes. You must have a backup (USB, drive, server) for each day of the week in order to get back to a version of your files that is pre-ransomware attack.
Cloud Backup – There are many good cloud-based backup systems available. TSI has the experts that can give you some solid and secure recommendations. Beyond that, the cloud-based backup choice that you make needs not to over-write files, but to backup versions of those files for each day. Again, in order to get back to an unencrypted version of your files, you may have to go back a few days.
In today's cyber environment, there are no professional IT managed service providers that would recommend that you try to do the "local backup" option. Local backup can result in data loss due to fire, flood, or even a simple coffee spill. In addition to that, it takes a very meticulous and dedicated person to take the time to backup their computer every single day. Most of us are not that meticulous or dedicated. It's an option, but it is a very poor option at best and not recommended at all.
TSI recommends that you invest in a secure and automatic cloud-based backup system. A cloud-based backup system recommended by TSI will secure your data and have it always available to you no matter what happens with your local computer. In the end, the only true protection against ransomware of any kind, including Cryptolocker, is a secure, multi-version, cloud-based backup system.
Is your backup system sufficient to meet the looming threat of Cryptolocker? Call TSI at (703) 596-0022 or send an email to info@tsiva.com. We would be glad to assess your current backup system and make recommendations that will keep your files and your funds out of the hands of criminals and terrorists.